Find Your Shadow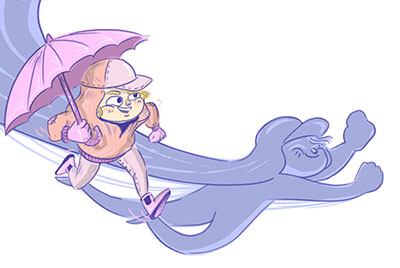 The Find Your Shadow program was created to help families impacted by EPP go on vacations they may think are "too sunny" to attempt. Vacations with EPP can be difficult to think about and hard to plan. We wanted to make this a bit easier for one family every year! The Shadow Jumpers team will work to plan all aspects of this vacation…and send a child and their family on the trip of a lifetime!
We understand that EPP impacts the whole family. Sometimes choosing to avoid all sunlight is easier than planning safe activities outside. Non-EPP siblings can feel frustrated having to do what their EPP brothers and sisters need to do all the time. Our mission is to send these families on all expenses paid vacations that we can tailor to be as sun-proof as possible. The hope is that with a little creativity and proper planning, we can create a family occasion that is fun for all, and as a bonus, educate more families to use the tips and tricks for their own vacations.
Here is the application for FIND YOUR SHADOW 2019!
Please Note that ALL applications are due by March 15, 2019.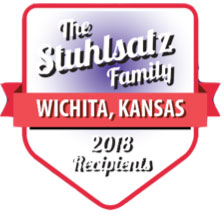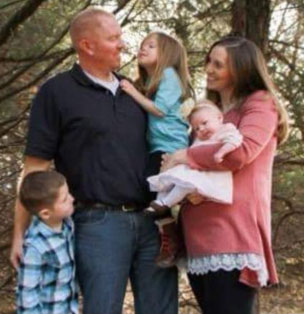 This past August our inaugural family recipient was the Stuhlsatz Family! Clint (7) and Hattie (5) have suffered from EPP their whole young lives and got a full expense paid, sun-proof vacation to Disney World in Orlando, Florida. Their mom, Allison, said of the trip experience, "Going to Disney World was such an incredible experience. It exceeded our expectations. It felt like you were in a whole different world. The trip planning was excellent from start to finish, with minimal effort needed on our part. It was definitely a once in a lifetime opportunity and we got to experience so many activities that we never thought would be feasible for our family. Initially the kids would feel a little self-conscious like normal but as the fun began, they got so sidetracked by the excitement and thrills of being at Disney, they quickly forgot about their cover-ups and enjoyed being a kid! All the staff at Disney World are excellent and made us feel welcomed and supported. Our VIP tour guide went above and beyond getting us specialized treatment, and assuring we saw and did any activity that the kids wanted. Even more important, he was very conscientious of the kids' EPP. He kept them in the shade and had UV protective umbrellas to keep them blocked when walking about. He was so considerate, fun and knowledge. He absolutely made the experience something we will never forget."
Check out the Stuhlsatz family pre-trip video and some insight to how we went about sun-proofing the experience here